Rates and Reservations
Great family atmosphere to enjoy and so much more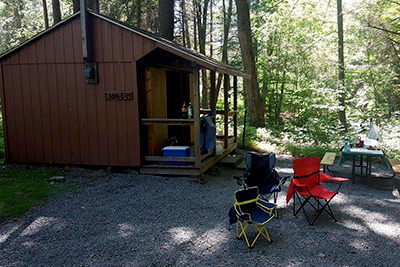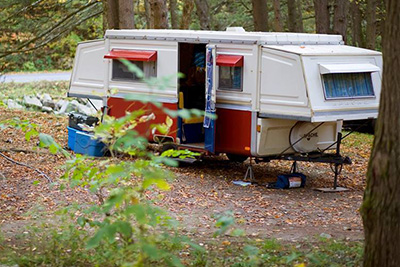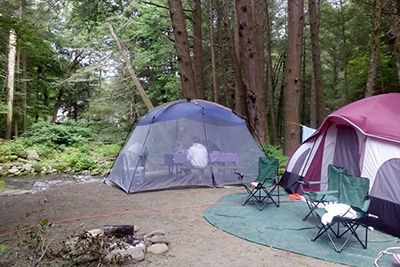 Daily Site and Holiday Weekends
Our camping rates are based on occupancy of two adults and three children. More than two people over 16 years of age is an additional $9.00 per person / day, children 15 and younger additional $3.00 per person / day.
Prices include 2 Adults 3 Children
2020 Rates
Site Type
Daily
Tents/Vans
$40.00*
Campers/Motor Homes/Pop-up
$45.00*

All of our water front sites have a picnic table, fire pit, water and electric included in your price!
Seasonal campsite rental rates are available upon request.
Ask for monthy rental rates.

Cabin Rentals

Our rustic cabins offer a dorm size refrigerator, small coffee maker and fan. Outside includes a picnic table, fire pit, above ground grill, water and electric.

Cabin Rentals (Sunday to Thursday)
$70.00*
Cabin Rentals (Friday to Saturday)
$75.00*
Holiday Weekends
Site Type
Price
All Sites (Tents/Vans/Campers/Motor Homes/Pop-up)
$150.00 (3 night package deal)
Cabins (Nightly)
$75.00 (per night - 3 night min.)
Additional Information
Check-Ins 2:00 PM - 10:00 PM
Check-Out 12:00 noon
*Two (2) night minimum Friday - Sunday (June, July, August).
Girl Scout / Boy Scout groups welcome
Passport America welcome (Sunday - Wednesday)

We support our military!
Show active military ID and get 10% off your first night's stay
Additional Prices Per Day
Adult or visitor + $9.00
Child under 16 + $5.00
Pet (One time) + $5.00
Vehicles + $2.00
Camping Unit + $10.00

Hourly
Early arrival + $3.00
Late departure + $3.00
Cancellations
We do not refund for:
Weather
Cancellations 7 days prior to arrival
Rescheduling 7 days prior to arrival
No Shows
Payment Policy
We accept Visa, Master card, Discover, American Express and Cash.


We do not accept checks.
All payments are due at check- in less any payments /deposits made prior to arrival.
Make Your Reservation
Call 10:00 AM - 8:00 PM. Seven days a week!
Book with us today and get yourself outdoors!
(607) 498-5416